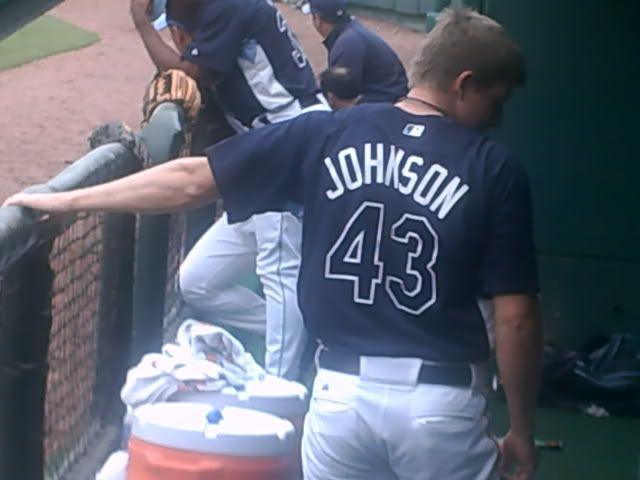 The talk of the grapefruit league and all of spring training continues to be Elliot Johnson's home plate collision. Joe Girardi made more comments, Don Zimmer said he was surprised by Girardi's comments, and Joe Maddon continues to stick by his player. Now we are hearing from other's in the world of baseball.

In the Chicago Sun Times, Lou Pinella gave his opinion on the controversy between two of his former teams:

''How do you tell a player to not play hard?'' Piniella said. ''I can see his viewpoint, but it's part of the game.

''Hard, fair play is part of the game, whether it's in spring training or part of the season.

''These kids are trying to make the team just like everybody else. I'm sure there was no intent to hurt anybody. It just so happened there was an injury.''

Angels Skipper and former catcher Mike Scioscia also spoke on the situation in the San Gabriel Vally Tribune:

"A baseball game is a baseball game," he said. "Nobody wants to see someone get hurt, but that's the nature of sports at times."

"You're much less likely to get hurt playing aggressively as opposed to trying to put a governor on it," Scioscia said.

"You're not minimizing the risk when you lighten up effort."

If Elliot Johnson never plays one major league game, he still will have a story to tell his grand kids.