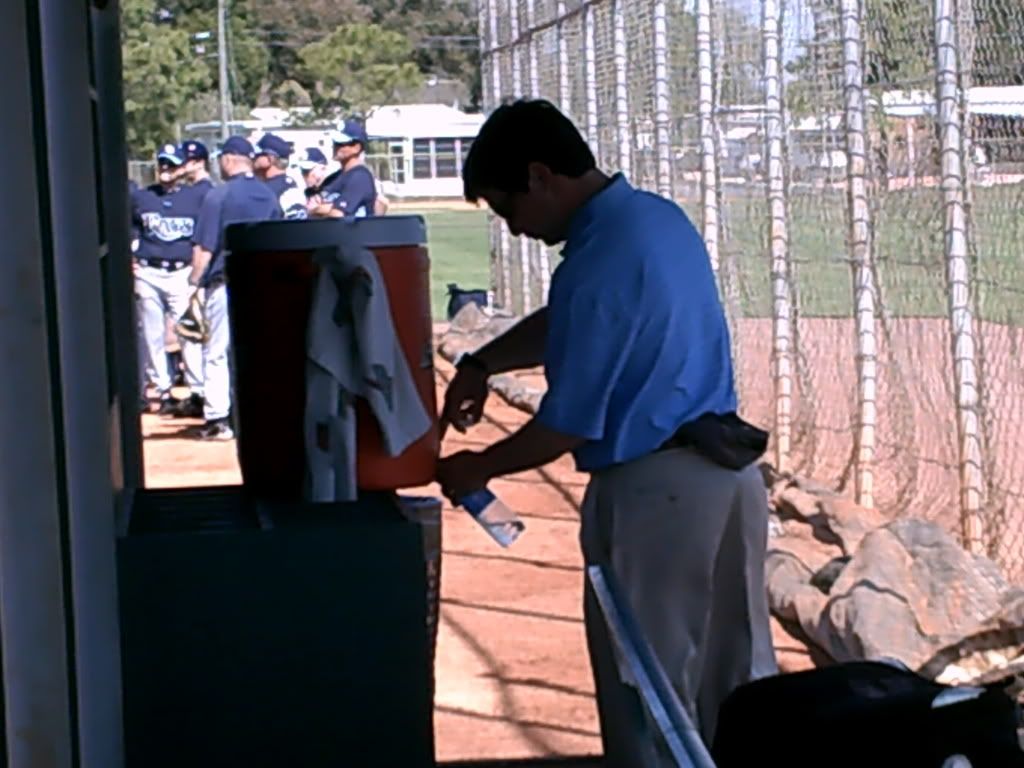 Finally, we get to here it from the horse's mouth. Over the past three days there have been all types of stories saying the Rays should sign Barry Bonds, the Rays shouldn't sign bonds, the Rays are interested in Bonds, and according to MLBTR, the Rays were never really interested in signing bonds. Leave it to the GodFather Peter Gammons to deliver the real deal. From Mr. Gammons blog today:

The Rays did discuss Barry Bonds nearly a month ago in personnel meetings. "If I didn't entertain ideas, be it a signing of a great hitter like Bonds or a trade, I should be fired," says general manager Andrew Friedman. "But that is past." Agent Jeff Borris is right: Bonds can still hit, and he's still a treasure to watch. But in this case, the Rays have to find out if Rocco Baldelli can hold up, and he's going to get a load of the DH at-bats. Also, a couple of the trades by Tampa this winter were to allow Joe Maddon to go from firefighter to manager.

What an excellent quote by Andrew and he is absolutely correct. His job as a GM is to explore every available option to make the team better. This doesn't mean he has to follow through on everything he explores, but if it's there and it can improve the team he should consider it. Friedman also talked about Carlos Pena as a franchinse person, not player:

"the great thing about Carlos Pena is that more than being a franchise player, he's a franchise person."

Not only that, but Carlos's mother cooks the best plantains you'll ever eat.

I also wanted to add this piece in here. Buster Olney speaks on the difference in opinions between Kazmir and the Rays on his recovery time.

Scott Kazmir wants to be on the mound on Opening Day, writes Marc Lancaster, but the Rays are taking a different approach in treating the pitcher's injury. I'd bet that what they are telling him is this: Don't worry about an arbitrary date in one year of your life, and let's focus on how to put you in the best possible position to make another 300 to 400 starts in your career.

I know Kaz wants to be out there, but hopefully he thinks long-term on this subject.