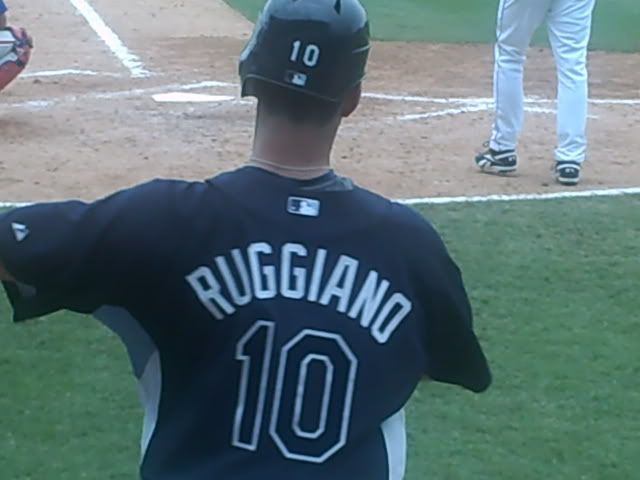 With Floyd on the DL and Ruggiano finally getting called up, how much playing time will he receive? I'd like them to play Ruggiano full time in RF with a Gomes/Hinske platoon at DH with
Gomes
hitting vs lefties and
Hinske
vs right handers. That leaves Elliot Johnson to fill in at the infield positions and Nathan Haynes as the defensive replacement in RF and pinch runner.

That's what would happen in my ideal world. Knowing Joe Maddon, however, Elliot Johnson will continue to start and right and Ruggiano will get little to no playing time.
So welcome back Justin, let's hope you get more than the 14 at bats you got last season.